AquaGuard 5000 Super Epoxy Pool Paint - Testimonials
Hear What Our Customers Have to Say!
As a homeowner, we know how important your pool is to your family and lifestyle.  It's the center of your outdoor life, your family gathering and your health.  When you refinish it, you want to make sure to select the right product to return your pool to it's prior beauty.
If you are responsible for a commercial or public pool, we understand your concerns too.  You have an obligation to upgrade this important asset without spending beyond your budget.
When you are shopping for the right product for your pool refinishing project you expect to hear fantastic claims from the manufacturer. Even with AquaGuard 5000 having the best in the industry warranty and even though we offer the only FDA approved product, we think it is important to share with you what some of our customers have to say!
Good Afternoon Dennis, my name is Charlie Kim, I live in South Korea. We recently purchased your AquaGuard 5000 Super Epoxy injection system. I wanted to write you today to thank you for this amazing product and to tell you how helpful it was in our repairs. We used it to repair cracks in an old parking structure that had been leaking and dangerous for some time. I do not exaggerate when I say the whole town is thankful for your product.
I have included some photos to show you just how impressed we are with the results from this product. In the past, I had repaired cracks in our underground parking structure using a basic epoxy found in a hardware store here in South Korea. As you can see from my photos this epoxy did not hold up. The cracks resurfaced, and soon they needed to be repaired again. This was definitely not the case when I used your injection system and AquaGuard 5000 Super Epoxy to repair the cracks. Your super epoxy is the best product I have ever used to make these types of repairs. I will never use another product now that I have found AquaGuard 5000.
I look forward to not only doing business with you in the future myself, but hopefully serving as a liaison here in Asia to bring your products to others so that they may be as impressed as I am and can use AquaGuard 5000 for all of their epoxy needs!
Charlie Kim
C.E.O UICOOPERATION

Dear Dennis,
My daughter in Katonah, NY has a 20' x 40' fiberglass pool, 8' deep on the dive well. The pool had been "painted" several times, and the top layer of paint was coming off like wet chalk. Our mutual acquaintance, Dan L., recommended me to you. You recommended that we use your AquaGuard 5000 product. The product shipped the same day I ordered it, and your office even recommended an installer in Westchester County who was familiar with the application. They did a superb job and the pool looks a million dollars. The coating is hard and shiny, and we expect it to last a long time.
I'm just writing to thank you for all your help.
Thank You,
Steve S.
Dear Dennis,
I would like to thank you for all your help and product knowledge on the aqua guard 5000 epoxy paint. The product is amazing, while being in the boating industry all my life and using many different applications of epoxy products I found the aqua guard 5000 to be everything it is represented to be.
I have a fiberglass coated pool that I was quoted thousands of dollars to repair. With your product I was able to repair renew and refurbished in one thick coat of two part epoxy paint in one step. I cant stress enough how great my project turned out.
Thank You,
Captain Garry C.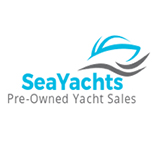 RE: Exceptional products and staff

Dear Dennis Hardy:

I've been in the pool industry for over 25 years and I am impress by the performances of your products and the service level provided by you and your team.

I remember being skeptic placing my first order back in 2014. I had a hard time believing all the promises advertise by M.Hardy and his team. 3 years later, they did not only fulfill all their promises, they exceeded all my expectations at every level. The service is great even if I am in Canada and the product performances are unseen before in my area.

The first job I did was an indoor fiberglass spa in a hotel. The spa is in function 24/7 at 100F. Also, they are using a salt chlorine generator at way to high level. 3 years later, The AquaGuard finish did not even fade! All the jobs I did since then are still in perfect condition. On fiberglass or concrete pools.

To me, this is worth mention it to you and all your staff. As I continue my short pool season, I am grateful to know that I have the support of your team as I keep developing the product in Québec.

Thanks for raising up the standard's in the pool industry!

Sincerely,
To: Dennis Hardy

Re: Aquaguard Injector Repair material

Dennis,

I wanted to take a moment and let you know how well the new repair material in the injector packaging is working. We have always been pleased with the AquaGuard repair material for the various uses on our gunite and fiberglass pool remodeling. The new injector dispenser now takes it to a whole new level of ease and time efficient application. My guys are now able to use this durable repair material with the injector in a more rapid cost saving manner.

Our large commercial project of 26 commercial pools, allows us to use the material in areas of the gunite pool shell to seal leaks in the fiberglass main drain boxes and the rebuild of the filter tanks.

With the intermixing injector packaging we can inject the product into the cracks and the voids with very little waste and less time.

The minimal cost of the replacement tips is far offset by the material and labor savings.

More importantly, the packaging illuminated the possibility of incorrect resin to hardner
ratio in mixing the product. As with all of the AquaGuard product line, we can install and use with confidence that we will have a long-lasting solution in the pool remodeling.
Our install time of tile and fiberglass pools is reduced by 25 % over hand mixing and beading in the top and bottom of the tile.

Thanks again for the great products and support.
Dennis, Dustin, and the entire Aquatic Surfaces Family:

The old adage "good things are sometimes worth waiting for, "certainly fits our recent experience with your company. We first talked with Dennis in 2014. The in-ground fiberglass pool and spa were in serious need of some TLC. We inherited the 1990's era Fiberglass Shell polling in our current residence in 2009. Dennis provided us a quote and said to call when we were ready.

We kept that quote on our "To Do List" until finally we were ready this spring. We were delightfully surprised when we called. Aquatic Surfaces still had the quote from 2014 on file!

You told us it would be a few months before you could get to us. We waited as we knew you were the contractor to do this work right.

Like many projects, when the work got started and the pool is drained and your team gets busy, we found out there were some "surprises" that could not have been anticipated. When this happened you managed our expectation up front and told us what the work was and how it would affect the project cost. We knew there was going to be surprises but we were happy with the way you communicated with us.

Gloria decided she wanted to do something different than the quote. Dennis, you were gracious in working out the details and the costs for us to make a decision.

Ultimately your solution of putting a Tile Boarder around a Fiberglass Shell pool was ingenious. And when your team installed it, they feathered the tile edges so you didn't even know it was there—or someone would get hurt on a sharp edge.

The finished result was beyond our expectations! It was worth the wait and the cost was fair.

The work on our spa gave us some hard choices. It really needed to be replaced, but that was no in the budget. It also could not be patched as it was plastic. We appreciate you painting it as-is so it matched the pool and make it look better—even though we know it will eventually need to be replaced.

Final note: We want to extend a person "thank you" to Moses. The man is a craftsman with an unforgiving eye for anything but perfection. We appreciate the care and passion he and his co-workers put into make our pool look like a million bucks!
Since the work was complet, there have been several opportunities with family and friends to break in the new pool. Everyone loved it and spend hours enjoying the day, thanks to your work.

We recommend you without reservation to anyone in the area fortunate enough to have found you and consider you as their contractor.

Your prospective customers can call us if they have questions. If you would like to show your work, let us know and you are free to stop by.

Thank you!

We look forward to working with you again.
I own pool resurfacing and repair company in Washington State. We deal mainly in concrete and plaster pools, most of which have extensive waterline tile and tile lane-lines and targets. The AquaGuard Super Epoxy injector system provides us with a much faster way to seal those tile lines before coating the pools.

We've also used the injectors to apply tile to walls, fill concrete cracks, and install retrofitted buoy-line anchors.

The injectors also provide failsafe way to get resin-to-hardener mixing ratios correct which had been a problem for us in the past when mixing traditional trowel mix.

I highly recommend AguaGuard Super Epoxy!
Treasure Coast Surfaces has two corporate divisions that deal with cracks in concrete.

Our J&M Concrete lifting division uses Polyurethane Foam to fill voids under pool decks and concrete driveways. We also raise and level the same areas that have dropped and cracked.

Our Sundek division resurfaces all types of concrete pool decks, patios and driveways.

In both divisions we deal with cracked concrete every day. Aquatic Technologies has developed a dual component epoxy repair product that we use on every job that has cracking.

We can be sure that AquaGuard Super Epoxy will meet or exceed our concrete repair needs on all our projects

AquaGuard Super Epoxy ls so easy to use, the injector and gun designed for this product lets you can use it over and over again.

If you deal with concrete and concrete cracks; AquaGuard Super Epoxy is a must.
Just received your "Dealer Kit" and I am EXCITED about the opportunity! I am completely convinced that you offer the absolute, ultimate and best solution to pool surfacing. I have over 30 years in the business and I am convinced!

All the best!
We here at the Claridge want you to know how delighted we are with the spectacular outcome of our swimming pool. Your Company was the most knowledgeable firm on the internet that knew about steel swimming pools and galvanic corrosion. We could not be more pleased with your expert workmanship and your AquaGuard Coatings. It has been over seven years now and the AquaGuard finish looks just as perfect as when you first applied it to our pool. To this day, we still get compliments from our guests on what an expertise look to our pool and how inviting the pool makes them feel. Your product and your skillful crew have given us many years of pleasure and enjoyment and we would highly promote your AquaGuard products.
I am writing this letter because I just went through some drawers trying to make some room and came across an old business card of yours with a proposal for your AquaGuard 5000 pool finish. Has it been over four years? I just can't believe that it has been that long since you resurfaced my swimming pool. It looks as though you did it yesterday. Unbelievable! The finish is extremely durable, smooth but not slippery and stains are a breeze to clean. I have not had a single problem with it in the four years. I just thought you would like to know that all of your installation crew were very professional and courteous. I have recommended your company to many of my friends and I spec. AquaGuard 5000 on almost all of the swimming pool that I design.
I noticed the product approval list put out by the State that you now have Florida State approval. Your finish is far superior to marcite or fiberglass products. I will continue recommending your finish to others.
Thank you again for your week stay with us in April. Your trip has again shown us the great success of AquaGuard here in Mexico. The Owner or the Holiday Inn in Campeche is ecstatic over your product and what it has done for their pool. It looks beautiful. Now that we have completed the president's, Mr.Zedillo personal residence and two other pools located in Puebla~Pue~ Acuatica Nelson Vargas and Club Campestre de Puebla are willing to use your product instead of using tile for future jobs. Because of these reasons, we are expecting to order 50 to 100 units per month with steady increases as our distributorship grows. With nothing else to say and hoping to grow our business relationship.
I wanted to take a few minutes to thank you and your staff for the excellent way the resurfacing of our olympic pool with AquaGuard was handled. I also wanted to thank you for your advice and help when the problems with our observation windows were discovered. The problems were solved and the windows replaced at a substantial savings to us. Our coaches are very happy with the new surface. In fact, our Aquatics Director made the statement that we have a new pool.
Wanted to send you my thanks for helping us at the GLOW YMCA with refinishing our pool. Your Aquaguard 5000 has transformed this only 8 year old pool with rust stains, and areas were the marcite has worn thin to none at all, to a pool that did not look this good the day it was made. It really looks like a porcelain bath tub. I never worked with a company willing to go the extra miles that you and your people did to help get this done. We have already started thinking of other uses for your products knowing that you will be behind us in every application. I look forward to working with you and your people again. Thank you again my friend.
I researched and found two highly recommended products on the market one of them was AquaGuard the other I will not mention here. When I called the other company I was connected with a specialist and was told he could share knowledge on the installation of their product BUT ONLY after I purchased the product. Then I reached Dennis Hardy with Aquatic Technologies and he immediately walked me through the process and went as far as asking me to email him photos to confirm he was guiding me properly. All before he asked me to purchase anything. Then as you can guess I decided on Dennis and Aquaguard, for him to share this much knowledge in installing correctly showed me he was very confident in his products capabilities.

The product and installation are not easy but taken step by step and working with Dennis I am extremely pleased with the outcome.
AquaGuard wishes to thank these and the many other satisfied pool owners and building manager's who have safely and successfully refinished their pool with our AquaGuard 5000 product!  Many other testimonials are available for your review upon request!  Contact Us to learn more.