International Swimming Pool Resurfacing, Restoration and Repair Company
Aquatic Surfaces Commercial Pool Remodeling Team
Specializing in Commercial Swimming Pool Resurfacing, Restoration, Remodeling and Renovations across the USA and all over the world.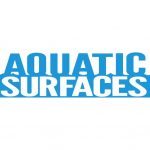 Aquatic Technologies Group has long been known for creating the best and most durable pool renovation product line for both commercial pools and spas as well as residential pools and spas, AquaGuard 5000. AquaGuard 5000 products can be purchased directly by the DIY customer or through our extensive Certified Partner network. Aquatic Technologies Group, through our Aquatic Surfaces division, now offers  hotels. athletic clubs, swim parks and other commercial pool owners not only the best product line in the industry but also the best Commercial Pool Resurfacing and Restoration Team in the commercial pool industry. Specializing in fiberglass pools, steel pools, gunite pools and concrete swimming pools, the Aquatic Surfaces Commercial Pool Team will restore your property's pool to better than new condition anywhere in the world.
Commercial Pool and Spa Projects Require Highly Skilled Teams
Commercial pool repair projects are not always simple. Pool operators face challenges with budgets, local code restrictions, safety and time. With years of experience under our belt with the knowledge gained from hundreds of challenging projects, our highly skilled Commercial Swimming Pool Restoration Team will  be armed with the capabilities commercial pool projects require.   Aquatic Surfaces travels all across the USA and all over the world. The Team provide a highly structured and professional approach to the pool repair and resurfacing services industry that is unmatched by most local only firms.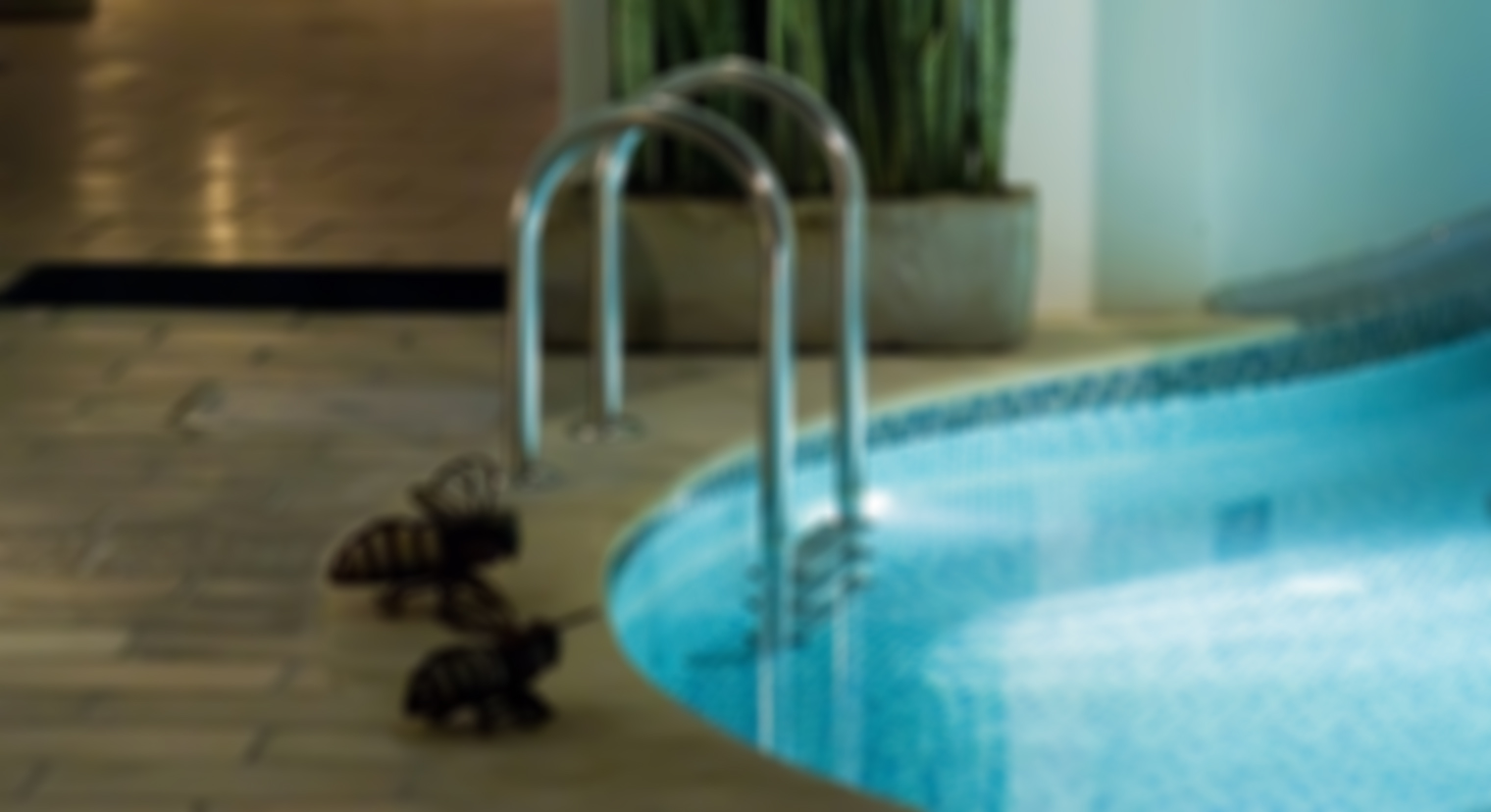 No Commercial Pool Restoration project is too large for Aquatic Surfaces Traveling Team

The Aquatic Surfaces Commercial Pool Repair Team has rehabbed hundreds of Commercial Swimming pools and Spas including;
Hotel Swimming Pools,
Swimming Pool Parks,
Fitness Club Pools and Hot Tubs
Spa Pools and Hot Tubs
Hospital Rehab Center Swimming Pools and Hot Tubs
College and University Pools
Olympic Swimming Pools
High school Swimming Pools
Parks and Recreational Swimming Pools
Military and Government Swimming Pools
Commercial High-rise Swimming Pools
Some of Our Commercial Swimming Pool Repair and Resurfacing Projects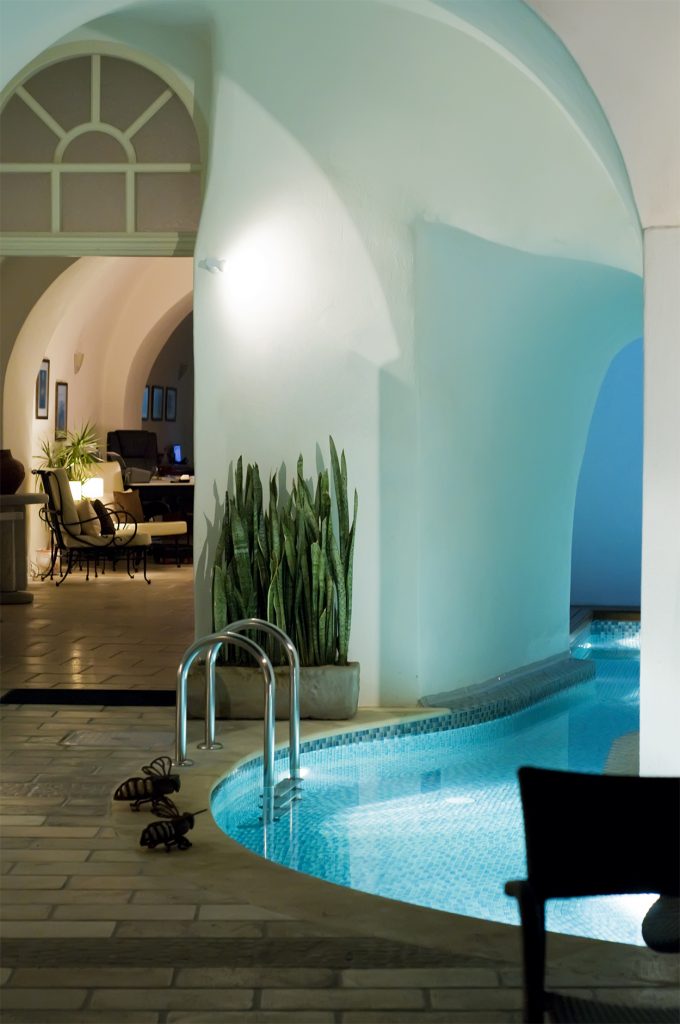 Commercial Pool Refinishing
• Professional Pool Tiles Installation
• Pool Deck Refinishing and Restoration
• Pool Deck Brick Paver Remodeling
• Pool Vacuums Sales and Installation
• Pool Pumps Sales and Installation
• Eco Friendly Pool Pumps
• Heat Pumps Sales and Installation
• Gas Heaters Sales and Installation
• Control Systems Sales and Installation
• Salt Chlorinators Sales and Installation
• Pool Lights Sales and Installation
• LED Lighting Sales and Installation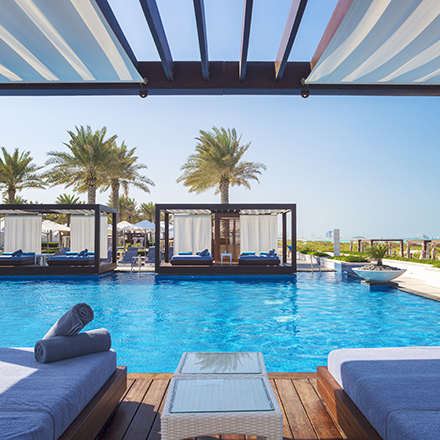 Hotel Pool, Spa Repair and Resurfacing
Aquatic Surfaces services range from a complete rehab to simple refurbishing with our AquaGuard 5000 product.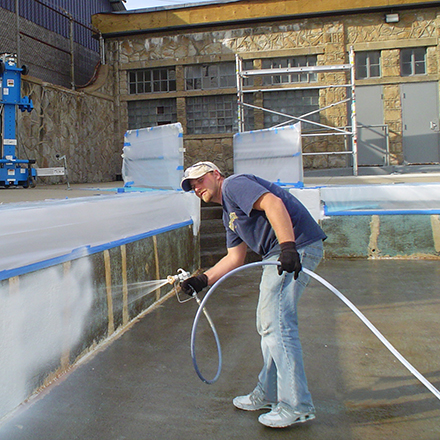 Commercial Pool and Deck Refinishing Services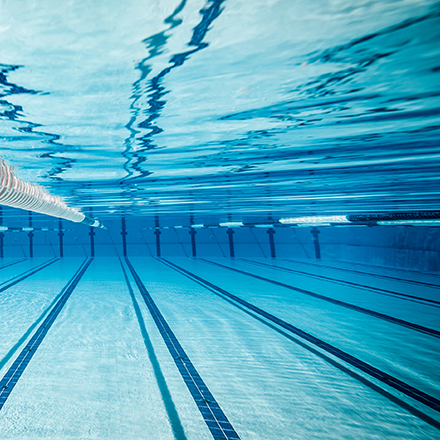 School Pool and Deck Refinishing
I wanted to take a few minutes to thank you and your staff for the excellent way the resurfacing of our olympic pool with AquaGuard was handled. I also wanted to thank you for your advice and help when the problems with our observation windows were discovered. The problems were solved and the windows replaced at a substantial savings to us. Our coaches are very happy with the new surface. In fact, our Aquatics Director made the statement that we have a new pool.
Wanted to send you my thanks for helping us at the GLOW YMCA with refinishing our pool. Your Aquaguard 5000 has transformed this only 8 year old pool with rust stains, and areas were the marcite has worn thin to none at all, to a pool that did not look this good the day it was made. It really looks like a porcelain bath tub. I never worked with a company willing to go the extra miles that you and your people did to help get this done. We have already started thinking of other uses for your products knowing that you will be behind us in every application. I look forward to working with you and your people again. Thank you again my friend.
Customer Support
If you have any questions or face problem during application, please contact our customer support. We will be happy to assist you.
Service Worldwide
Aquatic Surfaces provide commercial swimming pool and hot tub resurfacing, refinishing, restoration and repair to all over the United States and the world.
Questions or to Request a Quote
Please contact our Main Customer Service Line
866-485-0086 Toll Free
772-225-4389 Local
1-772-334-7243 Fax
Superior Pool Finishes
Glorious Selection of Pool Finishes. Custom colors are also available
Top Rated Commercial Pool Repair and Resurfacing
Aquatic Surfacing Company is the number one rated family owned company.
AquaGuard 5000 10 Year Warranty
AquaGuard 5000 epoxy pool paint and repair products are used all over the USA and the world.